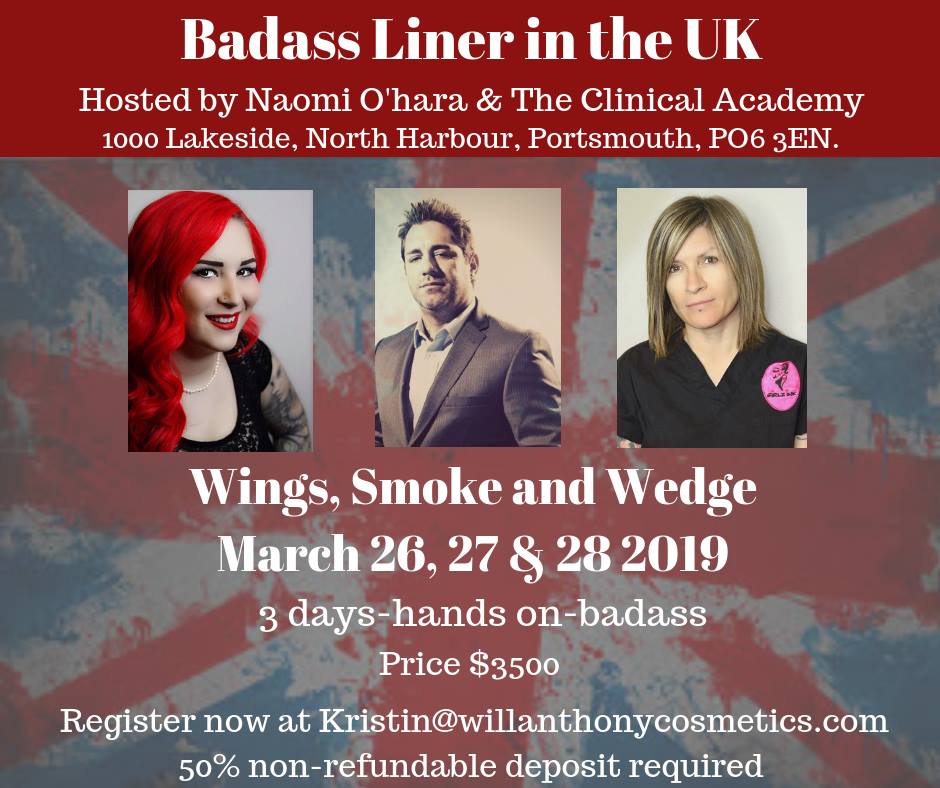 Event Details

$3500

Will Anthony, Amber Guthery and Teryn Darling all do badass liners. They all do them differently with their own signature style and that is what makes this class so exciting and so different. It is hands on! Three days, hands on…smoky style, wings/tails and wedge & edge solid black. Learn how to do liners…all styles in one class.

Bring your own coil or rotary machine. Goody bag included and models provided.

Email kristin@willanthonycosmetics.com to register!

Village Hotel is next door,  just a 2 minute walk away and a short taxi ride from Cosham train station. If the delegate mentions the Clinical Academy when booking they will receive a 10% discount off the best room rate for that day.
Time

march 26 (Tuesday) - 28 (Thursday)
Location

The Clinical Academy

1000 Lakeside, Western Road, North Harbour, Portsmouth PO6 3EN